The X3000 series is the continuation of 46 years of technological innovation. It is a brand new product for logistical transportation. With outstanding power and fuel economy, a spacious and comfortable interior and excellent safety, the X3000 series is the new standard.
[su_row][su_column size="1/3″]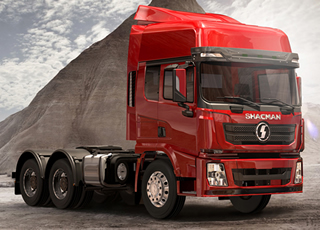 [/su_column]
[su_column size="2/3″]The X3000 series is the latest product to be introduced. This vehicle series boasts many new innovations to increase performance, efficiency and comfort.
■ Special engine MAP, double cylinder load dump air compressor, throttle off technology, optimized fan control logic
■ New European style cabin design, full CFD optimization, drag coefficient decreased to 0.53
■ Intelligent electrical network architecture: Volvo electric design system
■ Engine inlet and cooling module, large air inlet cross section, higher air intake, patented cooling system, low air inlet resistance
■ MAN new single layer lightweight structure frame, formed from 6000T high strength hydraulic press[/su_column]
[/su_row]
[su_row][su_column size="3/4″]Assembled from the world's top components and assemblies with the quality of European trucks and the first Chinese truck manufacturer to pass the European ECE-R29 standard heavy truck collision test.
■ Vehicle attendance rate 16.6% higher than competing products
■ Weichai high powered engines joint with AVL, BOSCH efforts to build golden power system
■ Cummins high powered engines, five key systems leading the world
■ FAST 12 speed transmission, unique structure of twin shaft main box, auxiliary box using fine pitch helical gear design
■ Hande 7.5 tons axle and 13 tons maintenance free 2.714 ratio single reduction axle
■ Internationally famous brand – Williams pedal mechanism, imported ZF steering machine, Eaton clutch[/su_column]
[su_column size="1/4″]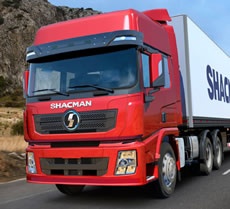 [/su_column][/su_row]